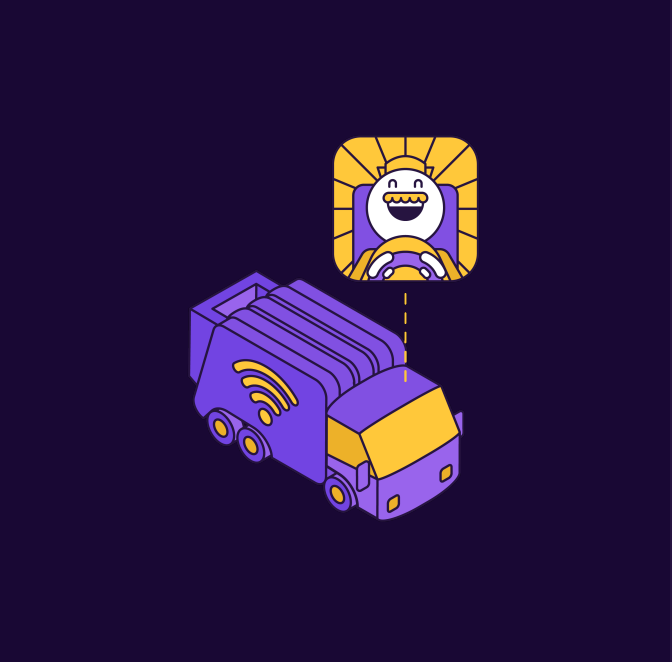 REEN Advanced Routes is an intelligent asset and route optimization tool. Bringing the power of data to your everyday route scheduling saves driving costs, reduces your business' carbon footprint, and creates a work day with less friction for your drivers. REEN Advanced Routes sets a new standard for waste collection and transportation planning.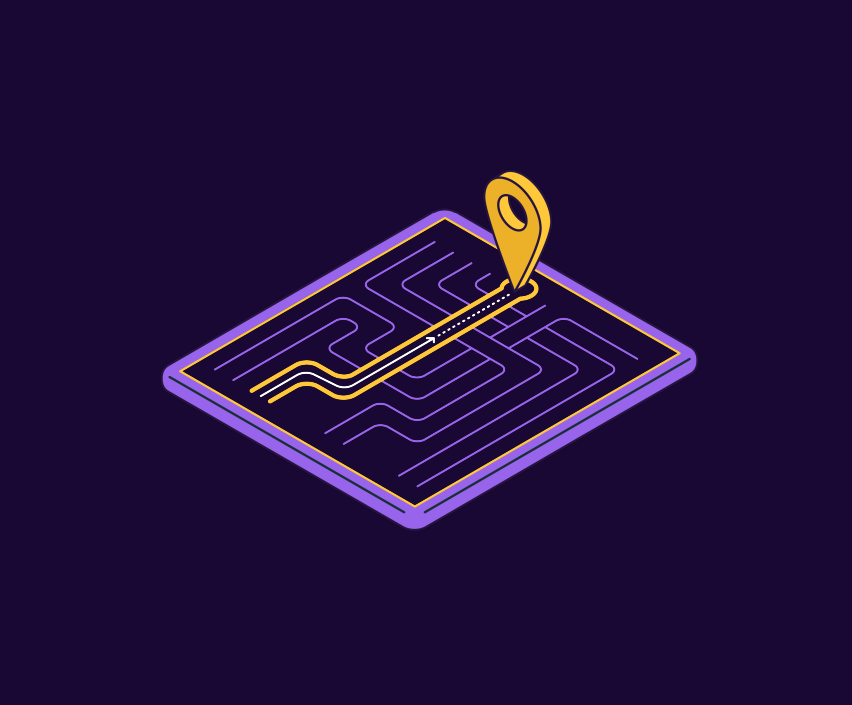 This is REEN Advanced Routes.
Data becomes a decision making tool with REEN Advanced Routes. Using the data provided by REEN Drive combined with sources like traffic reports, time of day and vehicle type, the Advanced Routes algorithm calculates the most efficient route for your drivers. This is the future of waste collection and transport, where in a matter of seconds, data is turned into practical decisions that ensure your driver's always get to where they should, whether operating on a fixed schedule or an ad-hoc request.
Why REEN Advanced Routes?
On average, Advanced Routes saves its users 25- 40% on fuel and driving-related costs by maximizing the number of deliveries and/or pick-ups done on a single route. This translates to increased turnover and revenue, giving your business the flexibility it needs for better economic and financial decisions. If you want a clean, safe, and dynamic scheduling system for your team, Advanced Routes is for you.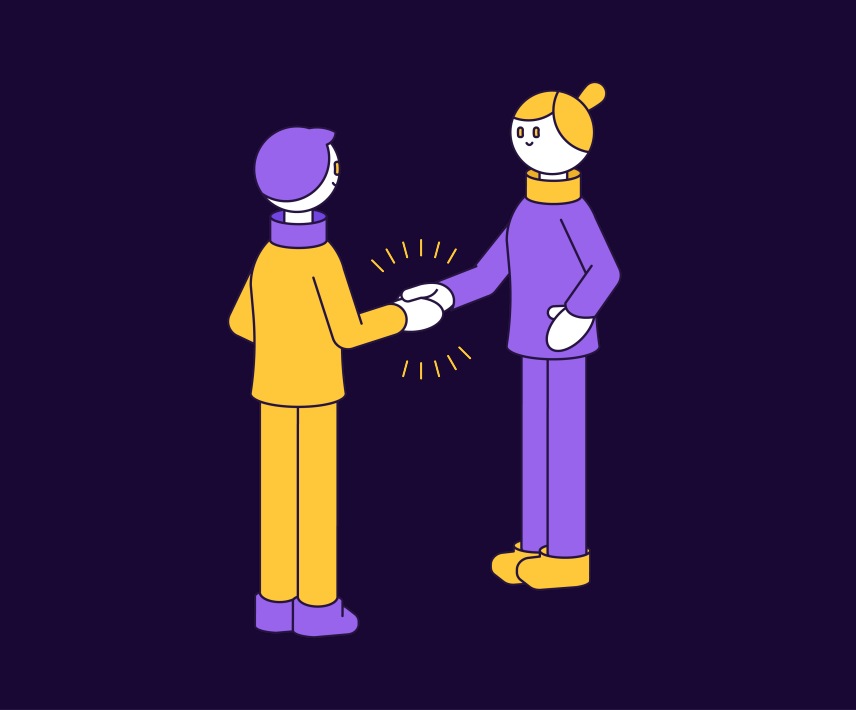 Automatically generated reports for client invoicing
Seamlessly combines with REEN CMS, REEN Drive and REEN Control
Happier customers when waste is reliably collected/deposited
Save up to 25% on driving costs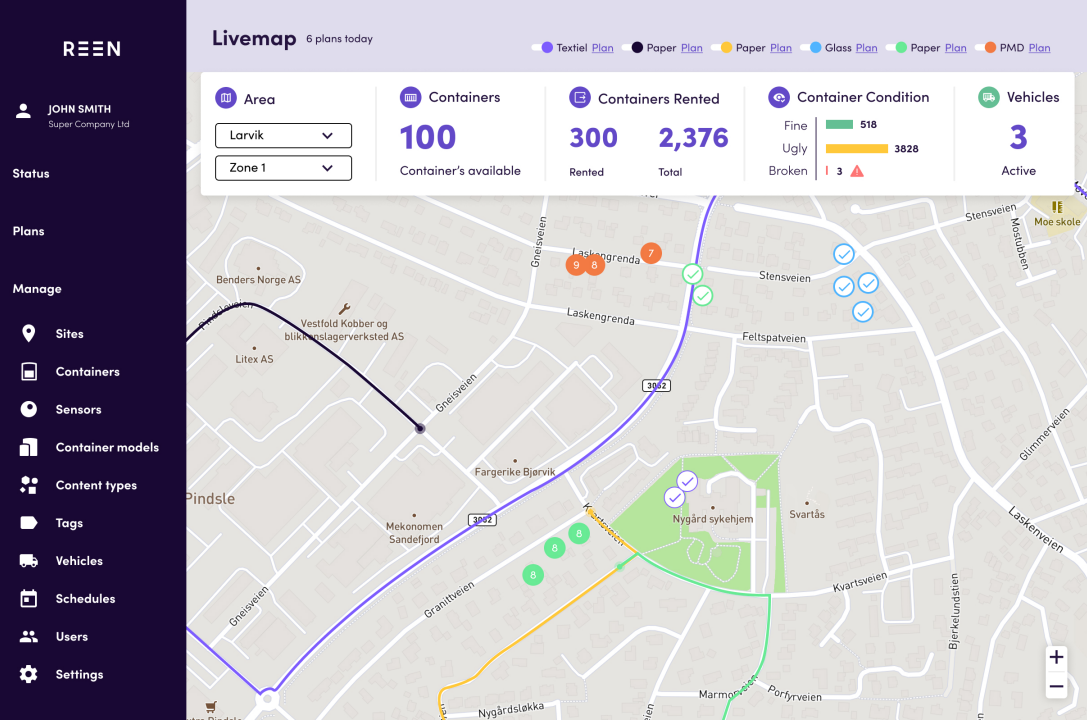 Learn more about our services.
Automatically measure, predict, and optimise deposit rates, pick-up rates, and user access to gain consistent control and management over waste deposit areas.
Read

A Container Management Service that provides intelligent inventory management and system asset identification by combining fill level sensors and QR-codes.
Read

A multipurpose fleet management and sensor solution for all vehicles and machines that helps reduce fuel consumption, vehicle wear, and C02 emissions.
Read

A top of the line optimisation tool used to position collectable container assets and simplify dynamic scheduling and routing.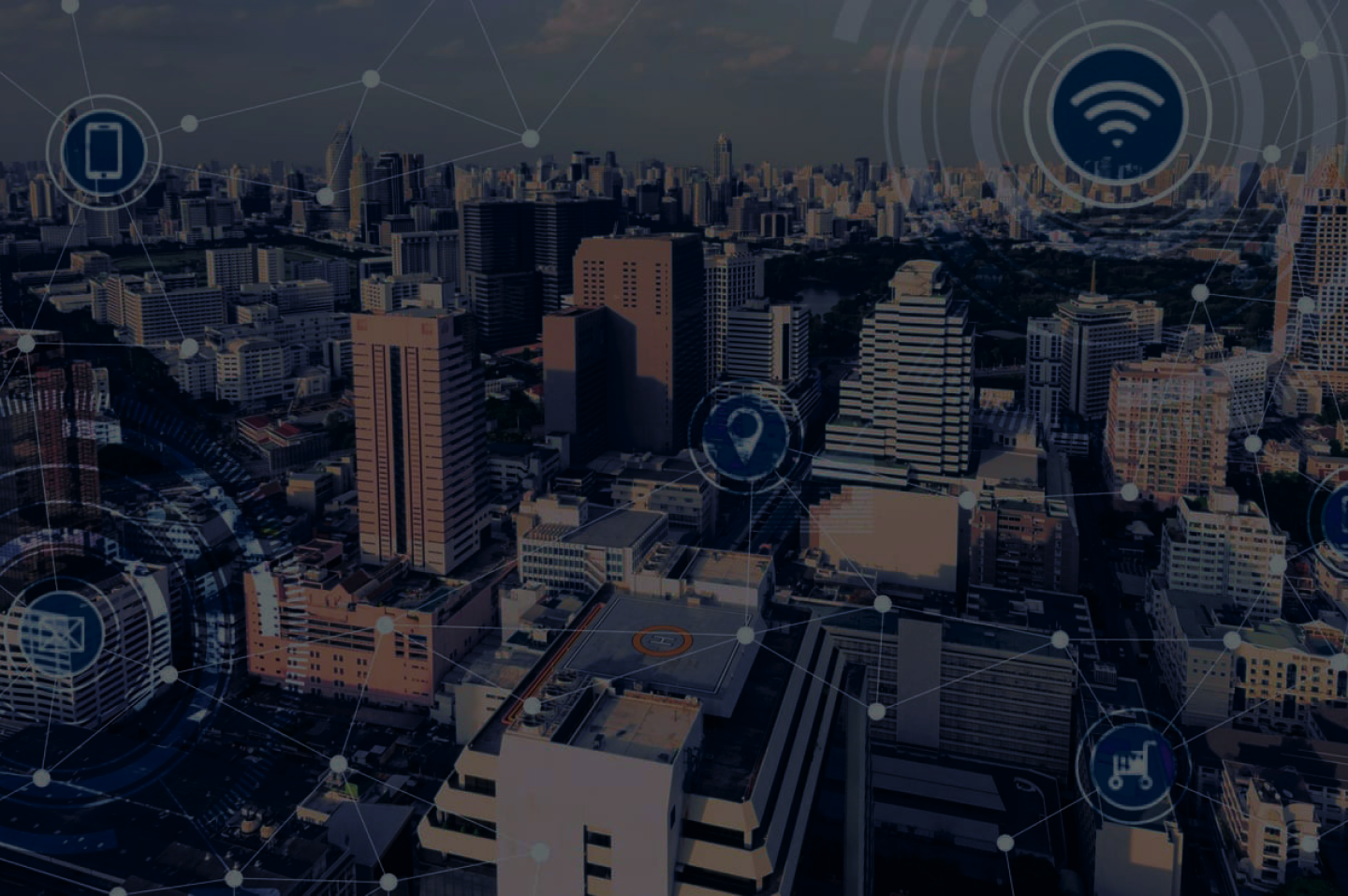 REEN TECHNOLOGY
Get started today with REEN.